Apple and Cheese Crescent Rolls
Prep

10 min

Total

25 min

Servings

8
Apple and Cheese Crescent Rolls
Ingredients
Crescent Snacks
1 package refrigerated crescent roll dough (8 oz/250 g)
½ apple, cored and cut into 8 wedges
4 Armstrong marble cheese snacks, halved lengthwise
Dipping Sauce
½ cup (125 mL) plain greek yogurt
2 tbsp (30 mL) mustard
4 tsp (20 mL) honey
1 tsp (5 mL) fresh chopped dill (optional) 
Directions
Preheat oven to 375°F (190°C). Separate crescent roll dough into 8 triangles. Place an apple wedge and cheese snack at the base of each dough triangle; roll up starting from base. Place 2 inches (5 cm) apart on a parchment-lined baking sheet. Bake for 12 minutes or until pastry is golden brown. Let cool slightly before serving.
In a bowl, whisk together yogurt, mustard, honey, and dill until blended; serve on the side as a dipping sauce.
*Granny Smith, Golden Delicious, Royal Gala, Fuji, Cortland, Empire and Crispin apples are recommended for this recipe. Add sliced deli turkey or ham to crescents, if desired.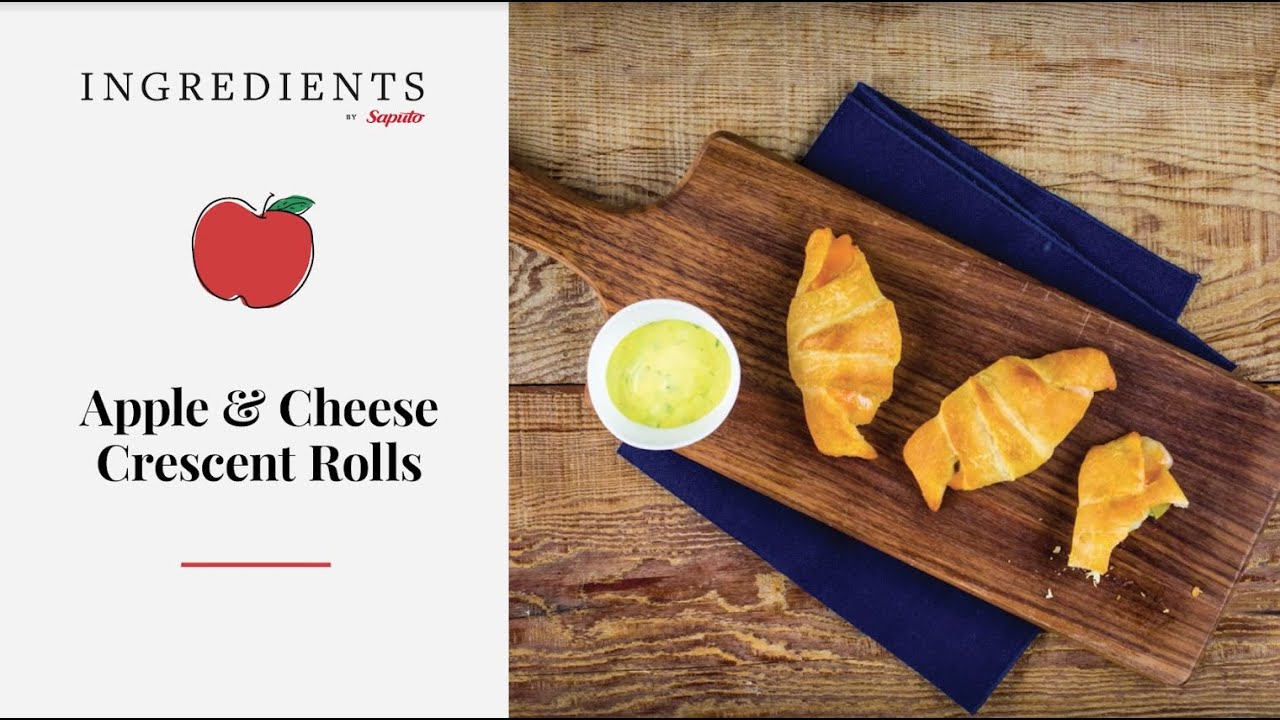 YOU MAY ALSO LIKE THESE RECIPES
Prep

20 min

Total

1 h 10 min
Extra-Old Cheddar and Sour Apple Filled Crepes with Honeyed Pine Nuts
Smoked Ham and Marble Cheddar Cheese Croissant