Warm Cheddar Cheese, Bacon and Caramelized Onion Dip
Prep

8 min

Total

48 min

Servings

8
Warm Cheddar Cheese, Bacon and Caramelized Onion Dip
Ingredients
6 bacon slices
30 ml (2 tbsp) of olive oil
750 ml (3 cups) of onions, thinly sliced
250 mL (1 cup) of sour cream
125 mL (½ cup) of cream cheese, room temperature
375 mL (1½ cups) of Armstrong old Cheddar cheese, grated
125 mL (½ cup) of Saputo Parmesan cheese
30 mL (2 tbsp) of minced chives + 1 tbsp for garnishing
15 mL (1 tbsp) of Worcestershire sauce
2 ml (½ tsp) of sea salt
Ground black pepper, to taste
Directions
Preheat the oven to 400°F.
In a large skillet, fry the bacon slices until golden and crisp. Transfer the cooked bacon to a bowl and set aside.
Combine the olive oil and onion to the bacon fat left in the skillet. Sauté for 5 minutes, then lower the heat to the minimum. Continue cooking, mixing from time to time, until the onions are soft and golden brown, about 20 minutes. Transfer to a bowl and let cool.
In a large bowl, whisk the sour cream with the cream cheese until smooth. Add the Armstrong old Cheddar cheese, Saputo Parmesan cheese, chives (2 tbsp), and Worcestershire sauce. Dice the cooked bacon and incorporate half of it to the mixture along with the caramelized onion.
Transfer the mixture to an oven-proof dish. Bake for 15 minutes, or until the dip is golden and bubbly.
Garnish with remaining bacon, chives, salt and pepper, and serve with bread croutons.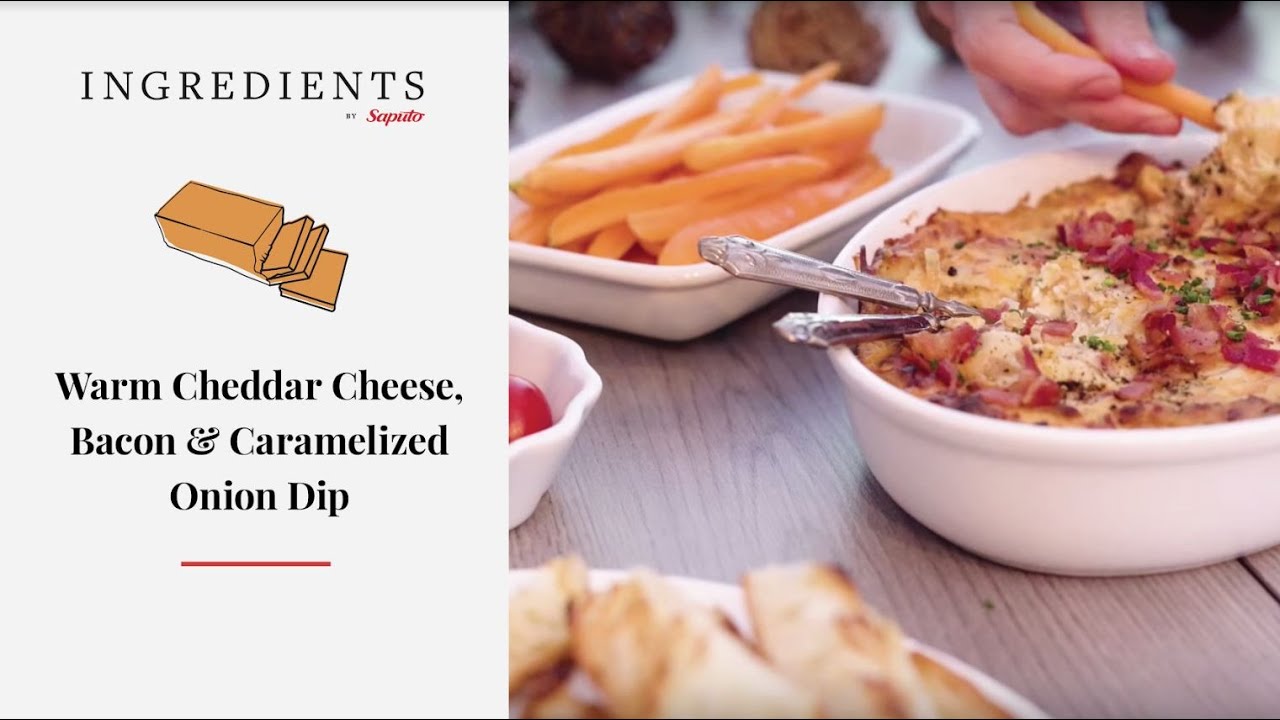 YOU MAY ALSO LIKE THESE RECIPES
Cheddar, Fig, and Orange Zest Scones
Prep

45 min

Total

1 h 15 min
Thin crust apple tart with medium cheddar
7-Layer Summer Vegetable Dip