Smoked Sausage Pretzel Rolls
Prep

20 min

Total

45 min

Servings

8 to 10
Smoked Sausage Pretzel Rolls
Ingredients
2 packages (8 oz/250 g) refrigerated crescent roll dough
16 cocktail size smoked sausages
4 Armstrong Old Cheddar Snacks, quartered
1/4 cup (60 mL) baking soda
1 egg
1/2 tsp (2 mL) coarse salt
1/2 tsp (2 mL) dried onion
1/2 tsp (2 mL) poppy seeds
1/2 tsp (2 mL) sesame seeds
1/4 cup (60 mL) yellow mustard, for serving
Directions
Preheat oven to 400°F (200°C). Separate dough into 16 triangles. Using a paring knife, make a slit in the sausage and insert a piece of cheese into slit. Place sausage and cheese on base of dough triangle. Fold up the dough ends to seal and roll up from the base of the triangle.
Bring a large pot of water to a boil. Stir in baking soda. Place rolls, 4 at a time, in boiling soda water and cook 30 seconds. Remove rolls from water with slotted spoon, shaking to remove water. Place rolls 2 inches (5 cm) apart on a parchment-lined baking sheet. Repeat with remaining rolls.
In a small bowl, combine salt, onion, poppy seeds, and sesame seeds. Set aside.
Beat egg with 1 tbsp (15 mL) water. Brush rolls with egg wash and sprinkle with seed mix.
Bake for 13 to 15 minutes or until pastry is golden brown. Serve warm with mustard to dip.
*Substitute the yellow mustard with your favourite hot dog or pretzel toppings, from ketchup to honey mustard.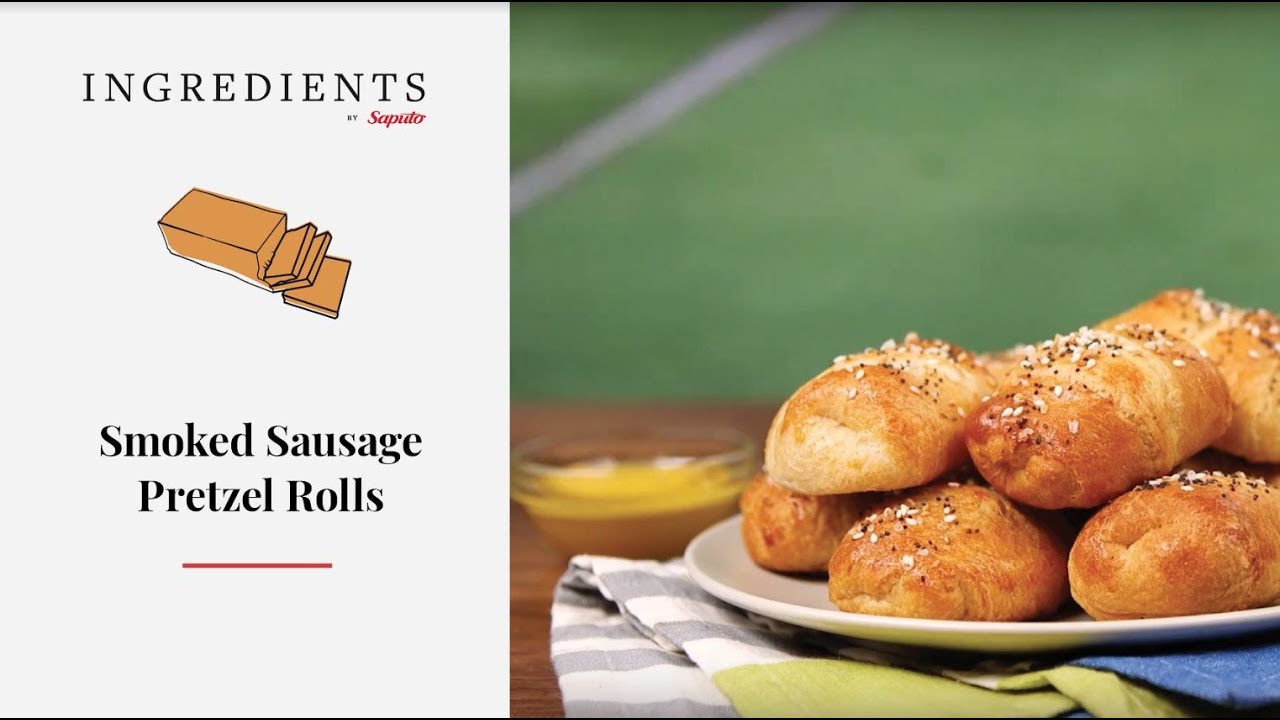 YOU MAY ALSO LIKE THESE RECIPES
Roast Beef and Havarti Pinwheels
Warm Cheddar Cheese, Bacon and Caramelized Onion Dip
Cheddar, Fig, and Orange Zest Scones