Roast Beef and Havarti Pinwheels
Prep

5 min

Total

25 min

Servings

16 to 18 pinwheels
Roast Beef and Havarti Pinwheels
Ingredients
1 sheet pre-rolled puff pastry, about 10-inch (25-cm) square
4 tsp (20 mL) grainy mustard
4 slices roast beef
4 Armstrong Havarti Cheese Slices
1/4 cup (60 mL) sauerkraut­­
1 egg
Directions
Preheat oven to 425°F (220°C). Place puff pastry sheet on a lightly floured work surface. Spread mustard over the pastry, leaving a 1-inch border on one side of pastry. Arrange slices of roast beef over top, then cheese, overlapping if needed. Sprinkle evenly with sauerkraut. Tightly roll the pastry towards the side without mustard, pressing to seal the seam. Place on a parchment-lined baking tray and chill for 15 minutes to 2 hours.
Meanwhile, in a small bowl beat egg with 1 tablespoon (15 mL) water. Set aside.
Place roll on a cutting board. Trim sides and cut into 1/2-inch (1-cm) slices. Arrange the slices pinwheel-side up on the parchment-lined baking tray. Brush lightly with egg wash.
Bake for 15 to 20 minutes or until golden brown and flaky.
*Mix up the mustard! You can use Dijon, spicy and sweet mustard in place of the grainy mustard. If serving a crowd, add some variety by changing up the flavours. You can substitute roast beef with ham, or sauerkraut with sautéed onions.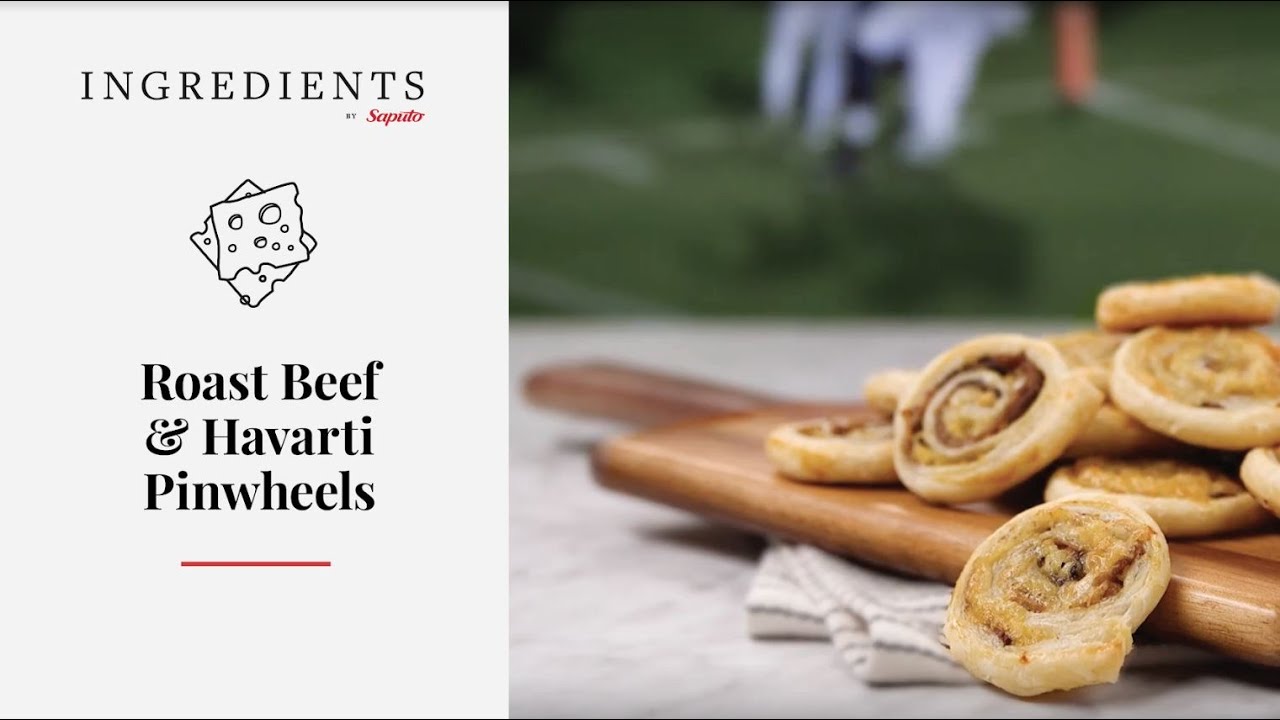 YOU MAY ALSO LIKE THESE RECIPES
Warm Cheddar Cheese, Bacon and Caramelized Onion Dip
Cheddar, Fig, and Orange Zest Scones
Prep

45 min

Total

1 h 15 min
Thin crust apple tart with medium cheddar