Poached eggs in tomato sauce with Armstrong Cheddar
Prep

15 min

Total

35 min

Servings

4
Poached eggs in tomato sauce with Armstrong Cheddar
Ingredients
1 onion, minced
1 red bell pepper, thinly chopped
45 ml (3 tbsp) olive oil
3 garlic cloves, minced
0.5 g (1 tsp) oregano
0.5 g (1 tsp) basil
0.5 g (1 tsp) pepper flakes
1 can (798 mL) diced tomatoes 
4 to 6 eggs
120 g (1 cup) Armstrong Extra-Old Cheddar
5 g (2 tbsp) chopped parsley
Salt and pepper
Directions
Thinly chop the onion, garlic and red bell pepper.
In a large skillet, soften the onion and the red bell pepper gently in the olive oil for 15 minutes.
Add garlic and spices and cook for about 5 minutes.
Pour in tomatoes and bring to a boil. Season with salt and pepper. Simmer for about 20 minutes.
Grate the Armstrong cheddar and add it to the sauce, keeping a bit for garnishing.
With a spoon, gently dig 4 to 6 wells in the tomato sauce.
Gently crack eggs into the wells and sprinkle with Armstrong cheddar.
Cover and let cook slowly over low heat 5 to 7 minutes, or until eggs are just set.
Sprinkle with parsley and Armstrong Cheddar to garnish.

*This dish is easy to share and can be enjoyed with baguette or ciabatta bread.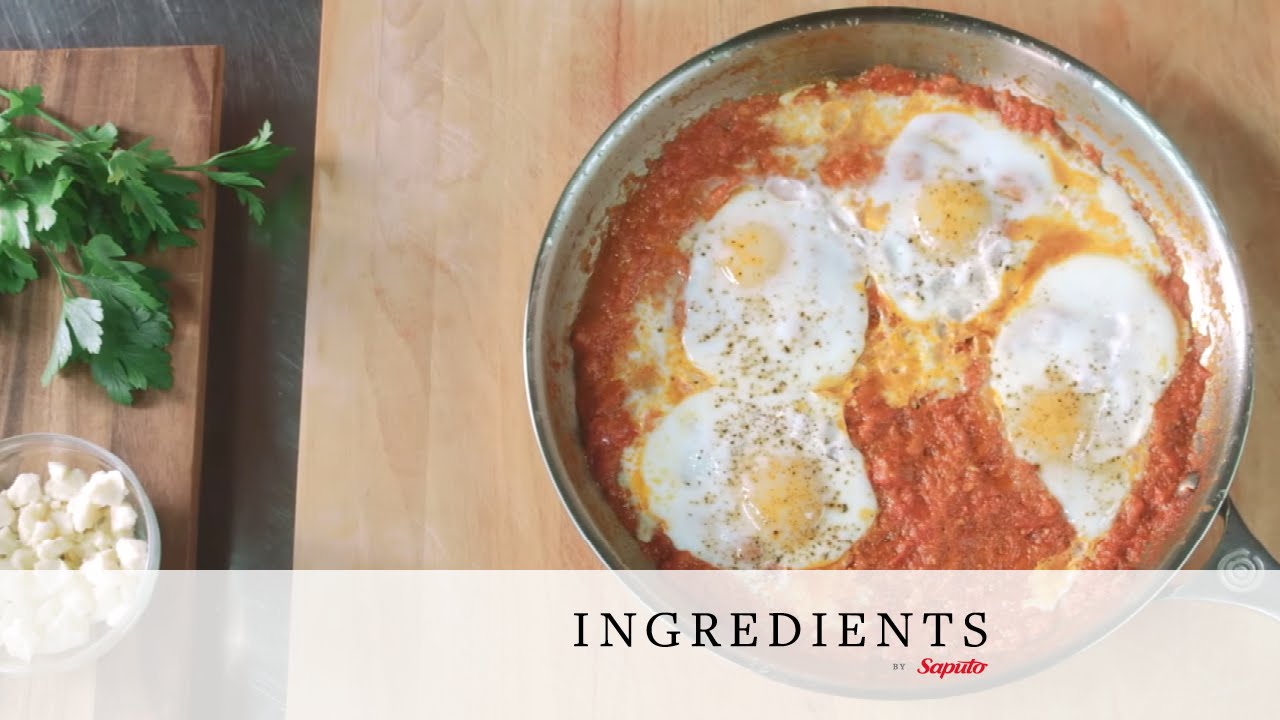 YOU MAY ALSO LIKE THESE RECIPES
Korean-Style Breakfast Sandwich
Frittata with Medium Cheddar, Onions, Peppers & Chives
Corn Muffins with Cheddar Cheese