Prep

15 min

Total

50 min

Servings

12
Ingredients
1/3 cup (75 mL) butter
3 tbsp (45 mL) brown sugar
2 tbsp (30 mL) grainy mustard
1 lb (500 g) pizza dough
6 slices Armstrong medium cheddar
6 slices ham
Directions
Preheat oven to 375°F (190°C).
In a small saucepan, combine butter, brown sugar and mustard. Cook over medium heat, stirring occasionally, for 3 to 5 minutes or until butter melts and brown sugar bubbles.
On a lightly floured work surface, roll pizza dough into a 15x11-inch (38x28-cm) rectangle, about ¼ inch (5 mm) thick. Brush 2 tbsp (30 mL) mustard mixture over dough, leaving a ½-inch (1-cm) border. Top evenly with Armstrong Medium Cheddar Cheese and ham, leaving a ½-inch (1-cm) border.
Starting from the long end, tightly roll into a log, pinching seams to seal. With a serrated knife, cut into 12 equal slices. Place cut-side down in a greased 9x13-inch (3.5-L) baking dish. Brush remaining mustard mixture over rolls.
Bake for 30 to 35 minutes, or until golden brown. Let stand for 5 minutes before serving.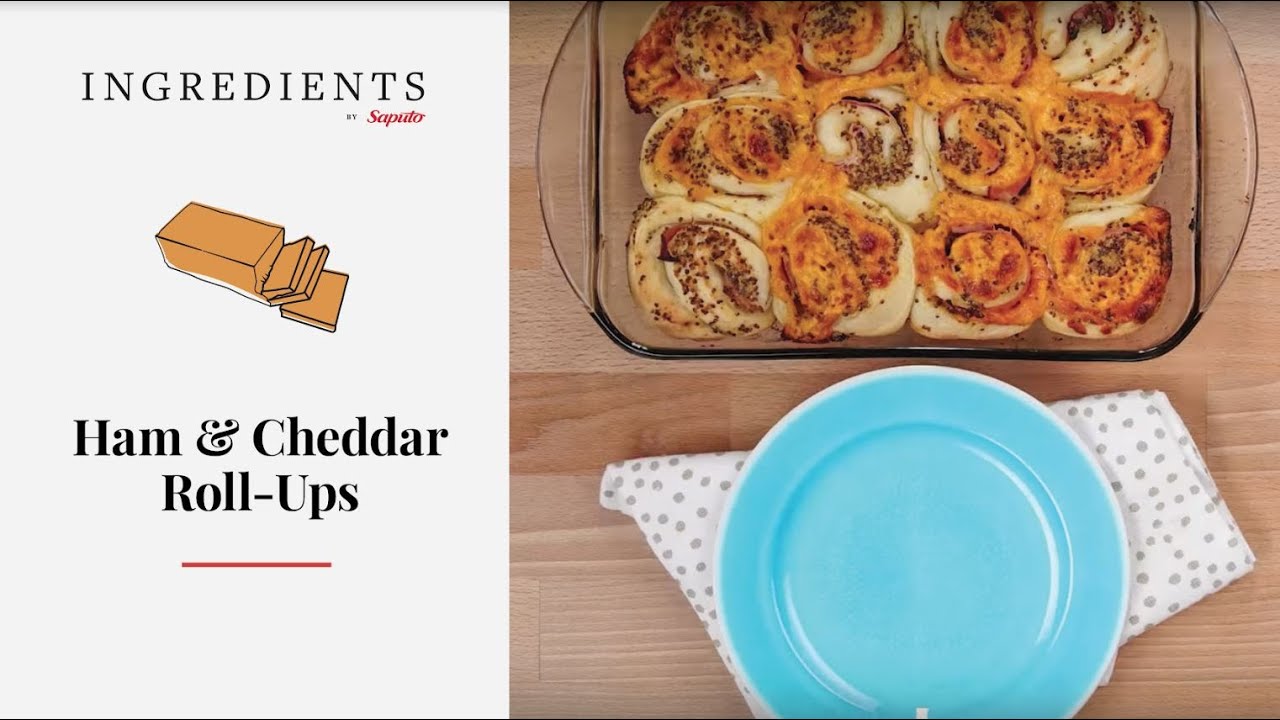 YOU MAY ALSO LIKE THESE RECIPES